Portland Bolt FAQs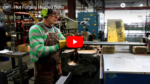 Do headed bolds receive heat treatment before or after the heads are forged?
Not all grades of bolts require heat-treating, but those specifications that do are heat-treated after the heads are forged. Heat-treating is performed in a controlled environment using specific quenching and tempering temperatures and durations. The bolts are then tested to ensure the strength of the heat-treated bolts meet the requirements of the given specification. Since... Read more
Why do some manufacturers have a policy of shipping quantities of +/- 10%?
Portland Bolt does not abide by the practice of shipping quantities of +/- 10%. We feel this policy is ludicrous. We ship exact quantities and the reason is explained below. Shipping +/- 10% is done as a cost-cutting measure by many manufacturers. Since several parts are lost during the manufacturing process (some are used for... Read more
Why does Portland Bolt assess a restocking fee for returned materials?
If a Portland Bolt customer requests to return product, it is company policy to implement a 25% restocking fee. The reason for this charge is to cover the initial costs involved with processing the order. These costs include the salesperson's time to quote and write the order, labor to pull and package the product, and... Read more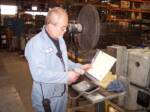 How does Portland Bolt ensure orders ship on time?
We here at Portland Bolt pride ourselves on our quick turnaround times and on-time delivery. Often times a company will say that they can hit a certain date and miss the mark. When it comes to tight deadlines Portland Bolt understands that missing a concrete pour or failing to hit a deadline can cost your... Read more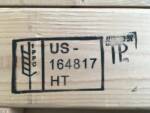 Does Portland Bolt ship internationally?
Yes!  Typically, we prefer that overseas customers arrange their own freight, but we have the resources to handle the shipping process for you. We can ship to an airport where your company or a freight forwarder will transport the bolts to their destination, or we can arrange a door-to-door shipment. What goes into arranging your... Read more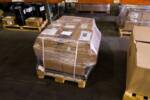 What are the freight options for my order?
There are a variety of ways Portland Bolt get can get your order to you. Because a very small portion of our orders are shipped within driving distance of our manufacturing facility, we don't have our own delivery truck. We have several freight carriers that come in on a daily basis, and we have access... Read more
What is DFARS compliant?
DFARS stands for Defense Federal Acquisition Regulation Supplement. This is a set of rules and restrictions that makes domestic or NATO materials preferred for United States defense contractors on military projects. A clause was added in 1973, amending the original regulation, currently allowing for materials to be melted in the following qualified countries per DFARS... Read more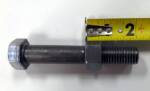 How does Portland Bolt measure thread length?
We run the nut onto the bolt until it stops, and we measure from end of inward face of the nut to end of bolt.  This does not include any thread runout which can range from ½" long for ¾" diameter and 1-1/4" long for 2-1/2" diameter and larger.
Does Portland Bolt have any engineers on staff to help design my project?
Unfortunately, Portland Bolt does not have any engineers on staff. For this reason and due to liability issues, we are unable to make recommendations with regard to quantity, size, configuration, or grades of fasteners for specific applications. By the time we get involved in manufacturing bolts for a construction project, an architect and engineer have... Read more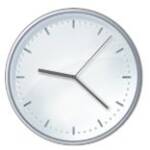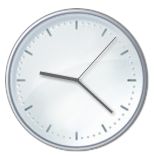 How long will Portland Bolt hold pricing?
To answer simply, as long as we possibly can. At the time of quoting, our pricing reflects the current costs for material and labor. With increases in cost, such as steel, always being a possibility, we can only guarantee pricing at the time of quoting. Our quotes include the following statement: "All quotations are for... Read more