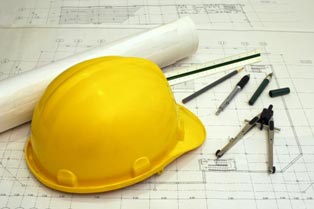 Portland Bolt has many free resources to offer for the design phase of your project. Although engineers and architects rarely procure materials for the projects they design, our technical expertise and experience with regard to anchor bolts and construction fasteners can be a big asset when making decisions about the availability and practicality of various diameters, grades, configurations, or finishes.
Portland Bolt's experienced estimators are on hand to answer all kinds of questions for the design phase of your projects.
By Phone
Our estimators, Certification Manager, and Vice President are available 6:00 am – 5:00 pm Monday through Friday Pacific time to answer your fastener-related questions. Give us a call at (800) 547-6758!
By Live Chat
Live chat is a fast and easy way to get your quick questions answered right now, by an expert. Chat with us now!
By Quick Quote (request budgetary pricing)
Our 9 estimators have over 110 years of combined experience. Let us provide you with budgetary or comparative pricing on the anchor bolts or nonstandard fasteners you are designing into your project.
In addition to live support from our in-house estimators, our website also offers many useful (and fun!) features including:

Come Here Often?
Are you an engineer or architect that finds yourself frequently utilizing our website, support, and services? We certainly hope so. If you do, we would appreciate you passing Portland Bolt's name along to contractors as a potential source for the anchor bolts and nonstandard fasteners required for the projects and structures you design. Our outstanding customer service, quality products, and on-time deliveries will result in your projects running incredibly smoothly, and we thank you for your referral business.