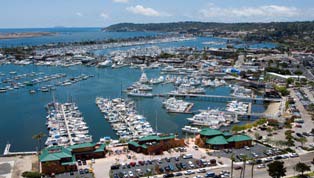 Portland Bolt and its acquisition, Northwest Bolt, have been leading suppliers of marine fasteners and hardware since the early 1900's. We manufacture hot-dip galvanized and stainless steel bolts for the construction of docks, marinas, ports, and other marine related projects.
We have supplied marine projects on both coasts as well as overseas in Japan, China, Korea, and Pakistan. Follow the link for a list of some of the high profile marine projects for which Portland Bolt has supplied fasteners. Portland Bolt's ability to manufacture and galvanize marine construction fasteners all within our own facility allows us to provide the highest quality fasteners in the industry and meet the most demanding delivery schedules.
Learn more about marine fasteners on our specialized microsite marineconstructionbolts.com.