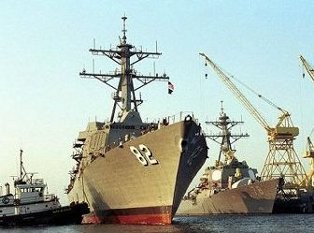 Whether your project is for a city government, state government, agency of the federal government, or a branch of the military, Portland Bolt is the manufacturer you can trust to meet your project's domestic requirements. Whether your project falls under the ARRA, Buy American Act, the Buy America provisions of the Transportation Assistance Act, or some other type of domestic requirement, we can assist you by providing the products you need, when you need them.
Portland Bolt's manufacturing capabilities, combined with our own in-house galvanizing line, allow us to meet the most demanding lead times. Our extensive inventory of domestically produced raw material includes 12 different grades of material in 23 different diameters ranging from 1/2″ through 3-1/2″. Portland Bolt also stocks an unparalleled line of domestic nuts and washers to complement the bolts we manufacture.
Portland Bolt performs in-house mechanical, hardness, and rotational capacity testing. For federally funded highway projects, we only provide products which are 100% domestic and fully traceable. We include the most comprehensive and accurate certification package in the industry which is stored electronically should you ever require additional copies.
The products required by these types of projects are as diverse and varied as the market segment itself. Whether it is anchor bolts, tie-rod assemblies, custom plates, swedged rods, timber bolts, hex bolts, anchor rods, templates, or another type of custom fastener, we can help. See how Portland Bolt does Government and Military projects.