Manufacturing FAQs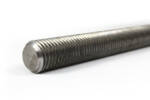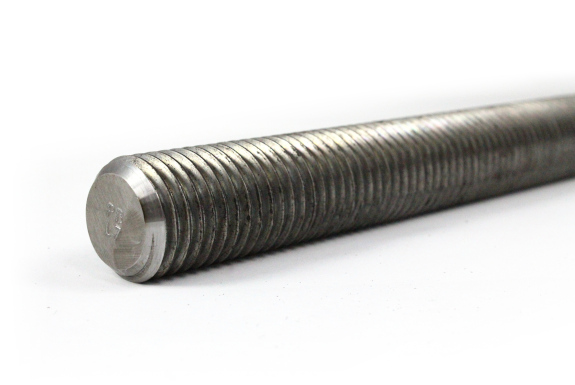 Is all thread rod produced with a Class 2A thread?
There are three classes of thread fit associated with fasteners: Class 1A/1B, Class 2A/2B, Class 3A/3B. The "A" refers to the externally threaded fastener component, typically the bolt, while "B" refers to the internally threaded fastener component, usually a nut. As the number of thread class increases, the threading tolerances become more precise. Most construction... Read more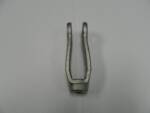 What is a clevis grip?
A clevis is a forged component at the end of a tie rod assembly that secures one end of a threaded rod to a structure. The "grip" of a clevis is the distance between the ears and is typically ¼" wider than the thickness of the connecting plate. This dimension is important so that the... Read more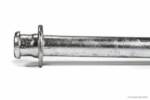 How are Portland Bolt barrier pins removed?
Portland Bolt manufactures both median barrier connecting pins and base stabilization pins for precast barriers used in many different states throughout the country. Although most states use a unique design for their pins, we have worked with several Departments of Transportation to approve our unique barrier pin. We designed the head of the pin to be... Read more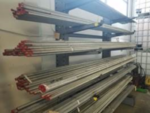 Can 12 foot lengths of galvanized all thread rod be cut into studs?
Yes, 12' sticks of hot-dip galvanized all thread rod can not only be cut to smaller lengths, but it is often preferred. Depending on the application, all thread rod studs vary in length. For this reason, it is most common for all thread rod to be stocked in 12' sticks, which can then be cut... Read more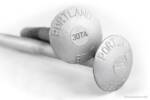 What is an Economy Bolt?
Economy bolt is an alternative name for what is most commonly referred to as a timber bolt. Some other names for this part are dome head, fender head, safety head, and mushroom head bolt. The economy bolt name is most common in the Pacific Northwest. This style of bolt is used in marine and wood... Read more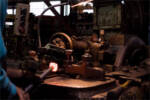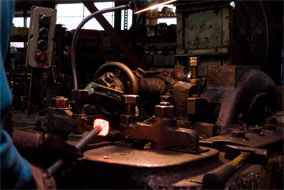 What is the longest headed bolt that Portland Bolt can manufacture?
Portland Bolt uses National Upsetters to hot-forge the heads onto bolts. The end of the round bar is heated using an induction process and placed horizontally into the upsetter where a plunger compresses the heated steel into the shape of the bolt head. Because this process is a horizontal forging process, Portland Bolt is only... Read more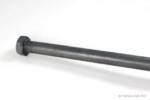 What is a Bolt Blank?
From time to time our friendly estimators may mention that we are going to make your order using bolt blanks.  But what is a bolt blank? In order to help facilitate small runs of custom bolts and rush orders, Portland Bolt stocks bolt blanks. Bolt blanks are headed bolts that have not been threaded yet.... Read more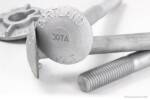 What is the purpose of the steel nubs or fins on timber bolt heads?
Timber bolts, also referred to as economy bolts in the Pacific Northwest, are designed with two nubs on the underside of the head which bite into wood and prevent the head from spinning in the timber during nut assembly.   The nubs under the head require a wood bearing surface to bite into, making a steel... Read more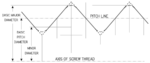 What is the meaning of thread pitch, major diameter, minor diameter, crest, root, flanks, angle, and run-out in the context of external thread?
Portland Bolt forms threads using two methods: cut threading and roll threading. Cut threading is a process that removes steel to form the threads. The roll threading method we utilize starts with reduced body pitch diameter steel. To make a one inch bolt we would use .912 inch round bar. This steel is forced between... Read more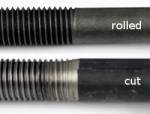 Do Bolts with Rolled Threads have a Full Body Diameter or a Reduced Body Diameter?
When threading bolts, the two most commonly used methods are cut threading and roll threading. We are often asked if bolts which have been roll threaded have a full body diameter or a reduced body diameter. Depending on the type of fastener, the answer is both. When Portland Bolt produces bolts with rolled threads, we... Read more