Bolt Industry FAQs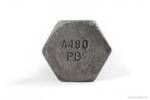 Why can't I find 1/2" diameter A490 bolts?
ASTM F3125 Grades A490 and A325 structural bolts are mass-produced through 1-1/4" diameter. However, there is an exception for 1/2" A490 bolts. Compared to other diameters, these are not commonly used. Therefore, 1/2" diameter A490 bolts are not mass-produced and are not readily available in the marketplace. There are a couple of ways to work around this. First,... Read more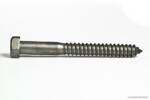 What is the correct way to refer to a lag, screw or bolt?
Although these terms are used interchangeably, lags should be referred to as a screw and not as a bolt. A bolt is a fastener with machine thread that can accept a nut. A bolt is properly assembled and tightened by rotating the nut. A screw, on the other hand, is a fastener that is properly... Read more
What is the difference between a tap bolt and a cap screw?
A tap bolt is (typically) a fully threaded hex bolt, while a cap screw is (typically) a hex head bolt that will be installed by turning the head of the bolt (screw) instead of tightening it with a nut. Usually cap screws are being threaded into something (a piece of machinery for example), rather than... Read more
Can plastic anchor sleeves be used with metric diameter anchor bolts or less-common diameters such as 1-1/8" or 1-3/8"?
The typical fix to this issue is to buy a larger sleeve for the next imperial (inch) diameter up and duct tape the sleeve to the rod to fix it in place. A less-frequently used alternative is to buy a smaller sleeve and cut the sleeve to fit the anchor bolt. According to our customers... Read more
My drawing is showing a plastic anchor sleeve that is much longer than the standard sizes that you show on your website.  Is it possible to get a custom plastic sleeve that is made per my job's requirements?
Not really. Plastic anchor sleeves are mass produced in standard sizes and are not feasible to be custom made with custom diameters or lengths. The tooling/molds to create a custom size are expensive and have long lead times to such a degree that the manufacturers of the sleeves are unwilling to pursue custom tooling. If a... Read more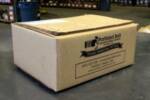 What does the acronym "FOB" stand for and how does it affect your order?
According to the Incoterms 2010 standard which is published by the International Chamber of Commerce, the acronym "FOB" stands for "free on board." In the US, this acronym "FOB" is commonly used when shipping goods to acknowledge who is responsible for the costs associated with loading, transporting and/or the point at which the ownership of... Read more
Is there a "structural grade" for fasteners?
Portland Bolt is often asked which grade should be used in a structural application. More specifically, when asked what grade is required for a particular fastener that we are receiving an inquiry on, companies will often reply "it's a structural grade" or "it's for a structural application". This usually is the result of a fastener being specified... Read more
Are there any other "high strength" bolts other an A325, A449 or A490? Would SAE Grade 5 and 8 qualify?
The term "high strength" is a somewhat ambiguous fastener term. Most people in the industry would interpret the phrase "high strength" to refer to any bolt that has been quenched and tempered (heat treated) to develop its strength. Additionally, the ASTM specification F1554 Grade 55 is commonly referred to as being manufactured from a "high... Read more
What is AASHTO an Acronym For?
AASHTO is the American Association of State Highway and Transportation Officials. This organization sets standards for highway design and construction. As it relates to bolts, often times, bolts and other materials will be shown on plans for state transportation projects as having an AASHTO designation. These AASHTO numbers typically will correlate directly to a particular... Read more
Can I order A490 Heavy Hex Structural Bolts larger than 1-1/2" diameter?
According to ASTM A490-11, the answer is no. The A490 specification only covers diameters from 1/2″ to 1-1/2″, inclusive. An A490 bolt cannot be made above 1-1/2″ diameter; ASTM does not allow it. Since there are no chemical requirements, hardness requirements, or strength requirements for A490 fasteners above 1-1/2″ diameter, no manufacturer would be able... Read more