On-Time Deliveries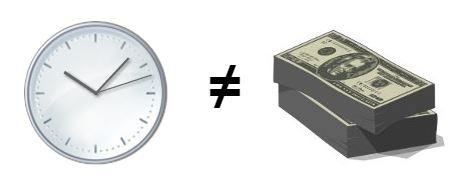 One of our favorite print ads we have ever produced was created in the late 1980s and entitled, "Time is not Money." The ad is as timely today as it was nearly 30 years ago. It begins as follows:
Time is not money… time is time. And, unlike money, once lost it can never be regained. It may be the most important commodity we have.
Let's use the example of an I-264 project in Virginia Beach, VA that bids later this month to illustrate the importance of fast, on-time deliveries as they pertain to construction materials including bolts and fasteners. In this project, the Contractor will receive a $3,000,000 incentive if an Interim Milestone is achieved on or before April 23, 2019 and a $2,000,000 incentive if the project is completed on or before May 27, 2021. The owner will assess a disincentive in the amount of $50,000 per day for each calendar day after September 16, 2021 that the work is not completed. With contracts that are laden with these types of incentives and penalties, you simply can't afford to be waiting for bolts to be delivered.
It continues to surprise us how frequently contractors buy based on lowest price, even though cheapest price doesn't always mean least cost in the long run. You wouldn't take the lowest bid on brain surgery would you? We didn't think so. Then why would you take the lowest bid on your fasteners? Obviously, brain surgery is more important than a construction project, but many project managers would lead you to believe otherwise. Given the significant problems, increased costs, lost incentives, or imposed penalties that late bolt deliveries can cause, doesn't it make sense to buy from a trusted manufacturer in which you have a direct line of communication and has systems and expert personnel in place to ensure you receive the correct product delivered when you need it?
Bolts are a critical component to keeping a project on schedule. You can't pour concrete or erect steel without fasteners. Can you afford to cancel a concrete pour, let expensive equipment sit idle, or allow work crews to stand around with nothing to do as you wait on your late bolts? If it makes sense for you to cut out the middle man and buy your bolts direct from fastener experts that actually make the project and ship based on your delivery requirements, contact us. Even if you have to pay a little bit more for the product or pay for some overtime labor to expedite your order, those nominal expenses are often well worth the confidence that comes with knowing your bolts will deliver on time and function properly when you receive them. How much is your peace of mind worth?
See also: Manufacturing Lead Times, Manufacturer vs. Distributor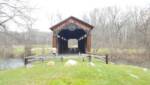 Transfer, Pennsylvania
Earlier this year, Portland Bolt manufactured and provided square head lag screws, threaded rods, malleable iron washers, shear plate timber connectors, and square nuts to repair and strengthen the last bridge built by the Smith Bridge Company of Tipp City, Ohio in 1868.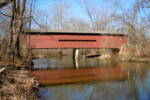 York, Pennsylvania
Portland Bolt recently provided domestic, galvanized hex bolts, lag screws, and threaded rods to repair vehicular damage on this PennDot repair project.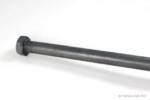 What are they and how are they used?
Bolt blanks are unthreaded, headed bolts we make here in our 85,000 square footmanufacturing facility. To process blanks we simply need to cut them to length, thread them, and galvanize them if necessary. Blanks allow us to reduce your price for small quantity orders and ship quickly for expedited deliveries. We stock a variety of sizes, grades, and head styles.
Since February of 2006, Portland Bolt has offered live chat online through our website.
However, we treat this service differently than many companies.
How many times have you tried using a live chat feature for customer service, technical support, to check inventory, or to obtain pricing and delivery information only to discover that there are no operators available or you are the 8th person in the queue? Eleven years ago, we set out to offer the best live chat service available in the industry, and here's how we do it.
In a perfect world, we prefer to discuss technical questions or fastener needs over the phone. However, we understand that this is not the preferred method of communication for many so we offer a live chat option as well. As with any service we provide, we cater to the needs and preferences of our customers.
During normal business hours from 6:00 am to 5:00 pm Pacific time, our chat service is available to use. When you access it, you will get a salesperson, our Certification/Purchasing Manger, or our General Manger without fail. Our group of eleven technically savvy employees field chats as a team and are all able to check stock, work up a price quote, check order status, or answer technical questions. Since we have multiple operators collectively servicing our chat feature, your request will never go unanswered and will be addressed immediately. If you have a specific employee you would prefer to chat with, you can designate that desire when you initiate the chat. If you are trying to chat with us outside of normal business hours, you will have the ability to leave an email that will be answered early the next business day. Want to give it a try?