Gary Rusynyk
Sales Representative
(503) 219-6997 Direct Local
(800) 599-7838  Direct Toll-Free
(503) 227-4634 Fax
gary@portlandbolt.com
Faster than a speeding bullet! More powerful than a locomotive! Able to quote your order in a single pass!
With over 40 years of bolt industry experience, Gary Rusynyk started his career at Lamson & Sessions in Cleveland, Ohio. He joined Portland Bolt on March 6th, 1978 and is an expert on many fastener and standards-related topics. As a member of ASTM, Gary participates as a voting member on Committee F16 that oversees fastener specifications. This committee has jurisdiction over 60 fastener standards. He works closely with companies in the light rail and light pole industries and is an expert on galvanized anchor bolts. See his educational microsite at www.galvanizedanchorbolts.com.
Hometown: Cleveland, Ohio
Education: Bowling Green State University – Bowling Green, Ohio
Movie: Raiders of the Lost Ark
Hobbies: Sports, reading
Favorite Sports: Baseball, football, basketball
Food: Japanese
When employees spend numerous years with the same company, they develop a high level of competence and experience that results in a cohesive organization providing unparalleled service, outstanding quality, and on-time deliveries. Numerous long-tenured employees also speak to the positive culture, tremendous working environment, quality of their coworkers, and ethics by which that company conducts itself in the industry. Loyalty between the company and the employee is a reciprocal relationship.  Both are invested in each other, and the results end up speaking for themselves.
Portland Bolt currently employs 51 people, 18 of which are listed below and have more than 17 years of tenure. 28 employees have worked here more than eight years, while three individuals recently retired with a combined 110 years of employment experience at Portland Bolt!
| Employee | Position | Years of Service |
| --- | --- | --- |
| Gary Rusynyk | Sales Representative | 40 |
| Steve Beauchamp | Lead – Heading Department | 38 |
| Al Fogel | Operations Manager | 31 |
| Erin Whelden | Accounting | 30 |
| Greg Lindsay | General Manager | 27 |
| Eric Evans | Lead – Cutting Department | 25 |
| Wendell Osborn | Lead – Swing Shift | 24 |
| Trever Tucker | Maintenance | 24 |
| Steve Hastings | Production Manager | 22 |
| Carlos Sebastian | Packaging and Assembly | 22 |
| Paul Wright | Cutting Department | 20 |
| Dane McKinnon | Purchasing and Certification | 19 |
| Mike Monlux | Sales Representative | 19 |
| Marvin Sebastian | Galvanizing and  Heading | 19 |
| Juan Sebastian | Threading and Heading | 19 |
| Jonathan Todd | President and Owner | 17 |
| Raul Carrisoza | Sales Order Facilitator | 17 |
| Thinh Dinh | Threading Department | 17 |
Q:  I ordered fasteners from Portland Bolt that I no longer need. Does Portland Bolt accept returns?
A:  Yes, we accept returns on items that we inventory, with a few exceptions and limitations.
We try to be as accommodating as possible when it comes to returning product. We realize that when product is ordered incorrectly or simply can't be used for various reasons, these situations may create financial hardships. Therefore, we will attempt to work with companies to return product even if it does not meet the requirements listed in our guidelines for returning product. Unfortunately, there will be instances where we simply cannot accept returns, which normally include custom manufactured products or items that are not in a resellable condition. Our Returned Goods FAQ explains our policy in detail. However, no policy is etched in stone. Let us know the details, and we will make every attempt to work with you on a case-by-case basis.
Al Jubail, Eastern Province, Saudi Arabia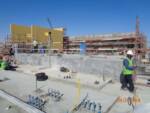 Financial closure for the Fadhili Gas-Fired Combined Heat and Power Plant project was achieved in January 2017. Shortly after financing was secured, the awarded contractor reached out to Portland Bolt to provide the anchor bolts and embedded plates for the project.​
With an ambitious schedule for the plant to be operating in November of 2019, every day of lead time was crucial. Portland Bolt produced and shipped over 100,000 lbs. of anchor bolts and plates in various releases according to the critical path of the job. The project, located in Saudi Arabia, required special packaging, assembly, and marking to conform to the Saudi government's requirements for importing steel materials.​
Honolulu, Hawaii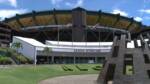 Aloha Stadium is the home field for the University of Hawaii Rainbow Warriors and is used for many other events. Portland Bolt provided the structural tension tie rods for the lower level concourse and the tie down anchors for the transporters on this recent renovation project.