2015 – Numerical Year in Review
As we close the book on 2015 and look ahead to 2016, we want to thank you, our valued customers, vendors, and other business associates, for making 2015 another fantastic year. You have trusted us to partner with your organizations, and we truly hope that we have contributed to your success as much as you have contributed to ours. We look forward to solidifying these relationships and creating new ones in 2016.
9,028 Shipments

In 2015, Portland Bolt made 9,028 separate shipments of nonstandard anchor bolts and construction fasteners to all corners of the earth. Our interactive Shipment Destination Map will show you them all.
56 Countries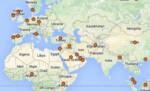 Our internet presence and our reputation have worked together to expand our global reach and allow us to evolve from a regional supplier to a world-wide manufacturer of anchor bolts and construction fasteners. In 2015, Portland Bolt shipped to nearly 30% of the countries in the world with a total of 209 international shipments (excluding Canada) destined for 56 different countries.
3,057 Customers
2015 provided us with an opportunity to partner with 3,057 unique companies spanning a variety of different market segments and covering the entire globe.
1,249 East Coast Shipments
The initial reaction of many prospective customers is that our location in Portland, Oregon must limit our ability to participate in projects in the Eastern part of the country. Fortunately, these numbers demonstrate otherwise. In 2015, on 1,249 occasions companies chose Portland Bolt to supply fasteners due to a combination of our outstanding service, superb quality, fast delivery, and competitive price. These statistics clearly demonstrate that no project is too far away for Portland Bolt to be considered for the project.
View East Coast shipping destinations →
273 Canadian Shipments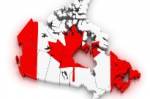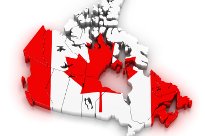 In 2015, Portland Bolt shipped over one order per working day to Canada on average. We continue to overcome the challenges of customs clearance and a not-so-favorable exchange rate, proving to be a viable option on Canadian projects requiring large, nonstandard bolts. In 2015 we shipped to 9 of 10 Canadian provinces. Our challenge for 2016… ship to Prince Edward Island! Canadian shipments →
6.48 Million Pounds
In 2015, Portland Bolt shipped a whopping 6,488,412 pounds of custom anchor bolts and nonstandard construction fasteners to companies world-wide!
218 Frequently Asked Questions
In 2015, our team composed 35 new Frequently Asked Questions, bringing the total number of FAQs in the most comprehensive technical construction fastener database found online to an incredible 218! These common technical questions composed by our sales team explain technical aspects of the construction fastener industry so they can be understood by anyone from an experienced engineer to a purchasing agent who rarely buys bolts.
Our most popular Frequently Asked Questions composed in 2015 are as follows:
What is the all thread rod equivalent for A325 and A490?
What is the difference between ASTM A320 L7 and ASTM A320 L43?
What is the proof load rating for a large diameter nut?
Explore our 2015 FAQs →
18 Educational Videos

In 2015, our team composed 4 new educational videos, bringing the total in our video library to 18. These videos cover bolt production, manufacturing operations, featured projects, and FAQs. We will continue to create educational video content, so look for a cut threading video in our March newsletter.
Our 2015 videos include:
12 Websites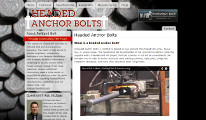 In addition to our flagship website, www.portlandbolt.com, Portland Bolt owns and operates 11 additional websites. Each website, which we refer to as a microsite, has been created and is managed by one of our 10 salespeople. Each salesperson possesses expertise centered around the specialized content these diverse sites contain. We encourage you to explore the individual sites that pertain to your business or industry for targeted information and FAQs.
In 2016, we intend to launch up to 9 new microsites with extensive content related to several of the common ASTM construction fastener specifications. We will promote these websites in upcoming newsletters, so stay tuned!
197 Featured Projects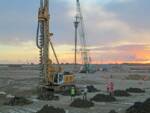 In 2015, our sales team contributed 23 project summaries to the 197 total projects featured on our website. These featured projects contain a description of the project, a listing of the bolts we manufactured for the project, and photographs from before, during, or after construction. Additionally, we have mapped 1,284 other projects for which we have manufactured or supplied bolts. These write-ups demonstrate the broad range, the geographical diversity, and the variety of bolts and fasteners used on the projects that are featured on our website. Are you working on a similar project, need similar bolts, or working in the same geographical region as one of our featured projects? If so, contact usto explore how we might be able to assist you! Popular 2015 Featured Projects:
More Numbers from 2015