Does Portland Bolt ship to Canada?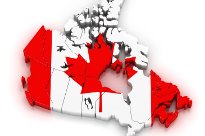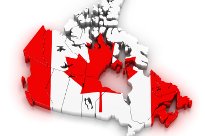 Yes! Portland Bolt ships to Canada on a regular basis. Our strengths of product expertise, on-time shipping and familiarity with customs documentation make us an excellent option for Canadian companies. In 2017, we shipped 230 orders to 10 provinces and territories. Please visit our Interactive Destination Map to see a map of the locations in Canada to which we have shipped recently.
Our knowledgeable shipping department will ship your order with the required NAFTA and customs paperwork in a timely fashion. We can take care of the freight for you or ship your order collect on a carrier of your choice. We have experience with shipping all sizes of orders to Canada, from a single box of bolts to pallets carrying 10 or 12-foot anchor rods. We work with dependable carriers and we will make sure your order arrives when you need it.
We supplied bolts for these Canadian projects recently.
| Project | Location | Date |
| --- | --- | --- |
| High Mast Lighting | | June 18, 2018 |
| Manitoba Hydro 13.8KV Switchyard | | June 14, 2018 |
| Spierhead Winery | Kelowna, BC, Canada | December 20, 2017 |
| Siemens Filter House/Intake Power Station | Cambridge, ON, Canada | November 27, 2017 |
| Saskatoon International Airport Curb | | November 7, 2017 |
We have also shipped many orders of square head pole line fasteners to Canada that are being used by a utility in the Eastern part of the country, as well as many orders of galvanized threaded rods that are being used to build crane mats for another Eastern Canadian company. Get in contact with an estimator today and let us show you why Canadian companies choose Portland Bolt for their custom bolt requirements.
Written ,