Specification covering A325, A490, and TC bolts.
Did you know that A325 and A490 heavy hex structural bolts and F1852 and F2280 tension control bolts are now classified under the ASTM F3125 specification? Introduced in 2016, F3125 consolidates several bolt grades designed for structural steel connections under one ASTM specification.
Since these structural bolts are designed for steel-to-steel connections, they are mass-produced in relatively short lengths. Portland Bolt specializes in manufacturing nonstandard F3125 Grade A325 and Grade A490 bolts in larger diameters or longer lengths than sizes that are readily available in the marketplace.
Perhaps the most significant changes to A325 and A490 bolts when they were moved to the F3125 specification were the loosening of restrictions governing these bolts' head style and thread length. Under the old stand-alone specifications, A325 and A490 bolts needed to possess a heavy hex head and a short thread length that could not be altered. Under the new F3125 specification, both A325 and A490 bolts can now possess different head styles and nonstandard thread lengths as long as the "A325" or "A490" grade designation stamped on the bolt heads is followed by the letter "S" indicating "special". In addition to supplying standard, mass-produced sizes of structural bolts, Portland Bolt also manufactures nonstandard versions of the F3125 Grades A325 and A490 specification.
Pricing is 50% off comparable Simpson products!
Portland Bolt acquired a large variety of truss hangers, joist hangers, and related products from the Cleveland Steel Specialties liquidation auction in 2020. These products have now been counted, organized, and are available for any reasonable offer. Look through the list of products and contact us if you have an interest in any of these items.
Products Include: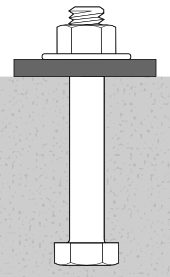 What's the difference?
Anchor bolts are available in a variety of sizes, grades, and configurations. The type of anchor bolt specified will be dependent upon the application. Post-installed anchor bolts are used when securing materials and equipment to an existing concrete foundation, while cast-in-place anchor bolts are installed when the foundation is poured.
Expansion anchors and epoxy anchors are the most common post-installed anchor bolts and are inserted into pre-drilled holes in concrete. They provide less pull-out strength than cast-in-place anchors and are often used to anchor signs, fence posts, and railing.
Headed anchor bolts, right angle bend anchor bolts, thread-each-end anchor rods, and swedged anchor bolts are all examples of cast-in-place anchor bolts. They can be manufactured in larger diameters, longer lengths, and higher strengths than post-installed anchors. These anchors are used for applications including light poles, structural steel-framed buildings, water storage tanks, electrical substations, solar structures, bridges, and equipment on large industrial plants.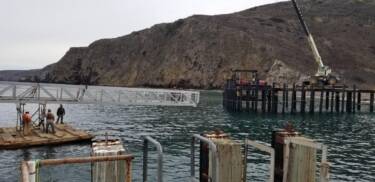 Channel Islands National Park, Ventura, CA
Over 55,000 people come ashore each year at the Scorpion Pier on Santa Cruz Island located within the Channel Islands National Park. Due to the heavy tourist activity, the National Park Service determined a new pier should be built and the existing pier decommissioned.
In the summer of 2020, we manufactured over 7,500 domestic, hot-dip galvanized hex lag screws in our 94,000 square foot manufacturing and galvanizing facility located in Portland, Oregon.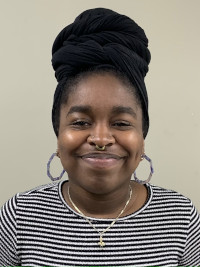 Jazmine Weaver was born in San Francisco, CA. Her family still resides in the greater Bay Area in Northern California. Jazmine moved to Portland to attend Portland State University and graduated summa cum laude with a Bachelor of Arts degree in Communication and a minor in Black Studies. Before working at Portland Bolt, Jazmine had 6.5 years of customer service experience and has a passion for helping people. When she is not at work, Jazmine is usually looking for a new place to eat and spending time with her friends and family. She also enjoys the multitude of markets that exist in Portland and is always open to new recommendations.
Education: Portland State University
BA in Communications, Minor in Black Studies, summa cum laude
Music: Jazmine Sullivan, H.E.R., Leon Bridges and Lake Street Dive
Television: Anything with multiple seasons that's available on streaming services
Sports: Local teams unless a team from the Bay Area is an option