As we close the book on 2016 and look ahead to 2017, we want to thank you for making 2016 another fantastic year. You have trusted us to partner with your organizations, and we hope that we have contributed to your success as much as you have contributed to ours. We look forward to solidifying these relationships and creating new ones in 2017.
Each year we endeavor to improve and expand the information we provide online. In 2016 we added 31 new frequently asked questions, 38 new featured projects, and 3 new specialized websites.
If you've always wondered why larger diameter grade 2 and grade 5 bolts have different strength requirements than smaller ones, or how to tell the difference between a class 1 and class 2 stainless bolt, our FAQ section is worth checking out.
For the must-know info on ASTM A325 and ASTM A193, visit our new specialized websites: a325bolts.com and a193bolts.com.
2017 promises to deliver even more new content, so when you need technical expertise for the fastener industry, visit us at www.portlandbolt.com.
248 Frequently Asked Questions


In 2016, our team answered 31 new Frequently Asked Questions, bringing the total number of FAQs in the most comprehensive technical construction fastener database found online to an incredible 248! These common questions asked of our sales team explain technical aspects of the construction fastener industry so they can be understood by anyone from an experienced engineer to a purchasing agent who rarely buys bolts.
Our most popular Frequently Asked Questions accessed in 2016 are as follows:
226 Featured Projects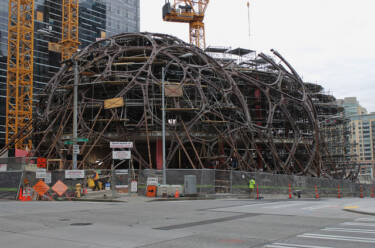 In 2016, our sales team contributed 38 project summaries to the 226 total projects featured on our website. These featured projects contain a description of the project, a listing of the bolts we manufactured for the project, and photographs from before, during, or after construction.
These write-ups demonstrate the broad range of industries, geographical diversity, and variety of bolts and fasteners used. Are you working on a similar project, need similar bolts, or working in the same geographical region as one of our featured projects? If so, contact us to explore how we might be able to assist you!
Popular 2016 Featured Projects:
15 Websites


In addition to our flagship website, www.portlandbolt.com, Portland Bolt operates 14 specialized websites. Each website has been created and is managed by one of our salespeople. Each salesperson possesses expertise centered around the specialized content these diverse sites contain.
In 2017, we intend to launch several new microsites with extensive content related to common ASTM fastener specifications and various types of construction fasteners. We will promote these websites in upcoming newsletters, so stay tuned!
2016 – Year in Review
9,232 Shipments

In 2016, Portland Bolt made 9,232 separate shipments of nonstandard anchor bolts and construction fasteners to all corners of the earth. Our interactive Shipment Destination Map will show you them all.
44 Countries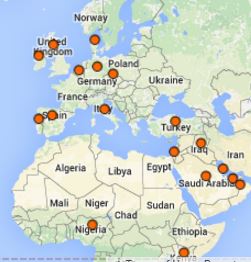 Our internet presence and our reputation have worked together to expand our global reach and allowed us to evolve from a regional supplier to a world-wide manufacturer of anchor bolts and construction fasteners. In 2016, Portland Bolt shipped to nearly 23% of the countries in the world with a total of 112 international shipments (excluding Canada) destined for 44 different countries.
3,127 Customers
2016 provided us with an opportunity to partner with 3,127 unique companies spanning a variety of different industries and covering the entire globe.
1,376 East Coast Shipments
The initial reaction of many prospective customers is that our location in Portland, Oregon must limit our ability to participate in projects in the Eastern part of the country. Fortunately, these numbers demonstrate otherwise. In 2016, on 1,376 occasions companies chose Portland Bolt to supply fasteners due to a combination of our outstanding service, superb quality, fast delivery, and competitive price. These statistics clearly demonstrate that no project is too far away for Portland Bolt to be considered for the project.
1,376 Eastern time zone shipments.
1,085 Central time zone shipments.
690 Mountain time zone shipments.
5,647 Pacific time zone shipments.
167 Alaskan shipments.
107 Hawaiian shipments.
View East Coast shipping destinations →
257 Canadian Shipments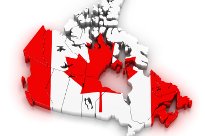 In 2016, Portland Bolt shipped over one order per working day to Canada on average. We continue to overcome the challenges of customs clearance and a not-so-favorable exchange rate, proving to be a viable option on Canadian projects requiring large, nonstandard bolts.
In 2016 we shipped to 9 of 10 Canadian provinces. Our challenge for 2017… ship to Prince Edward Island!
5.7 Million Pounds
In 2016, Portland Bolt shipped a whopping 5,697,608 pounds of custom anchor bolts and nonstandard construction fasteners to companies world-wide!
More Numbers from 2016
9 experienced, full-time salespeople employed by Portland Bolt. We stagger our lunch times so that we always have someone available to work up a quick quote, answer technical questions, handle a live chat, or process your order.
102 years of combined estimating experience at Portland Bolt.
50 employees at Portland Bolt working in manufacturing, shipping, and the office. Each well-trained employee possesses a unique skill set and works together to ensure you receive quality products delivered on time.
6 – 5 Business hours: 6:00 am – 5:00 pm Pacific Time, Monday through Friday. Extended hours
12′ x 4′ x 7′ hot-dip galvanizing tank that is specifically designed to process threaded fasteners.
15 individual websites owned and operated by Portland Bolt, many of which deal with specialized industries, products, or specifications.
3 live video feeds that show in real time our sales office, shipping dock, and galvanized product assembly area.
3+ New educational websites planned for 2017!
From the Archives
Northwest Bolt & Nut Company – 1956

An important part of the 104 year history of Portland Bolt is the acquisition of Seattle-based Northwest Bolt & Nut Company in 1995. Northwest Bolt was established in 1903 under the name Ballard Drop Forge Company, and had virtually identical capabilities as Portland Bolt. These two companies existed simultaneously and serviced the fastener needs of the Pacific Northwest for nearly 83 years before the ownership of Portland Bolt purchased Northwest Bolt in 1995.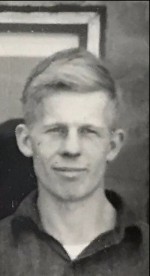 We were recently contacted by the daughter of Leland (Lee) Clark who shared this photograph and background of her father with us and commented that by donating this photo, it makes her feel like the legacy of these people in the picture lives on. These are the men and women that helped Northwest Bolt create the outstanding reputation that they brought to the marketplace. Many historic Portland Bolt and Northwest Bolt photographs decorate the walls of our Portland office.
Leland (Lee) Clark, the eleventh person in from the left in the back row, was 25 years old when this photograph was taken in 1956. He began his career at Northwest Bolt in 1951 and was proud to be part of the team that made the bolts that anchor the Space Needle to the ground in Seattle. Lee would take his family to the Seattle Center and would tell them about making the thread on the very big bolts.
Since the acquisition of Northwest Bolt in 1995, the two companies have been merged with all operations now being performed in Portland, Oregon. It is sad to see companies like Northwest Bolt come to the end of the line, but preserving the history through photos and stories provides purpose to those who dedicated much of their lives to Northwest Bolt's success.
Detailed history of Portland Bolt →