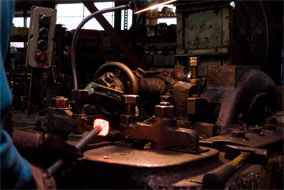 As automation becomes more prevalent in today's manufacturing environments, skilled craftsmanship is slowly being phased out of many industries. Most common SAE fasteners and ASTM structural bolts are mass-produced. Steel wire is fed in one end of a machine and finished bolts or nuts are spit out the other end. These fasteners are produced by equipment with no human intervention.
On the other hand, Portland Bolt employs fastener specialists that produce the large, nonstandard bolts required for many critical infrastructure projects throughout the world. From cutting to forging to threading to bending to welding, each bolt of every order is handled by several of our highly-skilled craftsmen during the manufacturing process.
There is truly an art involved in our employees using shears, upsetters, benders, and threaders to manipulate steel to produce high-quality fasteners manufactured with precise dimensional tolerances. It is a labor of love for the many craftsmen employed at Portland Bolt, eight of which have been honing their skills for more than 20 years.
The next time you purchase bolts from our company, you will know that skilled craftsmen with decades of experience have created the fasteners you will be installing on your project.
Gary Rusynyk's Pending Retirement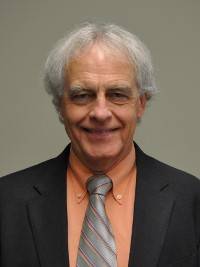 After 43 years at Portland Bolt, Gary will retire at the end of 2021
Gary Rusynyk began his Portland Bolt career in 1978 after moving to Portland from Cleveland, Ohio. He has held many roles throughout the years including managing the sales department, estimating the company's most important projects for some of the world's largest contractors, inside and outside sales, representing Portland Bolt at conventions and trade shows, and serving as a voting member on ASTM Committee F16 that oversees fastener specifications.
Gary's expertise will be sorely missed since he serves as a mentor to everyone in the sales department. Gary has played an integral role over the years in building Portland Bolt's outstanding reputation in the marketplace.
Gary will retire at the end of December, giving him more time to spend with his wife, Marti, his daughter, Sanya, and his granddaughter, Elsie.
San Bruno, CA
From spring through fall of 2021, Portland Bolt supplied the anchor rods for this YouTube Expansion Project in San Bruno, CA. The anchor rods were primarily high strength F1554 Grade 105 rods,
some of them as large as 2" diameter. All rods were shipped fully assembled with nuts and plate washers. To date, Portland Bolt has supplied over 79,000 lbs of anchor rods for this project.
Portland Bolt's ability to procure raw material in a market fraught with scarcity and our manufacturing facility full of threaders allow us to meet the critical delivery times these projects require.
Learn more →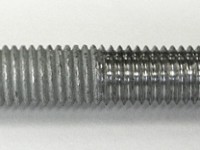 Can threads be chased after hot-dip galvanizing to ensure a proper nut fit?
Chasing threads is the process of rethreading bolts after they have been hot-dip galvanized in order to remove excess zinc from the threaded portion of a fastener. This practice is prohibited by ASTM F2329, which is the specification that covers hot-dip galvanizing of fasteners.
Why do bolt manufacturers chase threads when it is clearly prohibited? What quality problems arise when threads are chased? How does Portland Bolt's hot-dip galvanizing line eliminate the need to chase threads? Link to the FAQ on our website for a more in-depth discussion.

Portland Bolt's 15th annual NFL Survivor Pool is underway! This year's contest involves 550 participants including customers, prospective customers, vendors, business associates, and Portland Bolt employees. After 10 weeks, there are currently only 16 surviving entries!
Prizes include:
First place: $250 Amazon gift card, engraved trophy, Portland Bolt 64 oz growler, Portland Bolt polo shirt
2nd Place: $100 Amazon gift card, Portland Bolt 64 oz growler, Portland Bolt polo shirt
3rd Place: $50 Amazon gift card, Portland Bolt 64 oz growler, Portland Bolt polo shirt
Three random participants won a Portland Bolt prize pack including:
Portland Bolt 64 oz growler
Portland Bolt insulated stainless steel pint glass
Portland Bolt baseball cap
Congratulations to the random winners Dan S (Dan Sparks), Jim S (Dartboard Pick This Week Is), and Bob K (bobkruse).