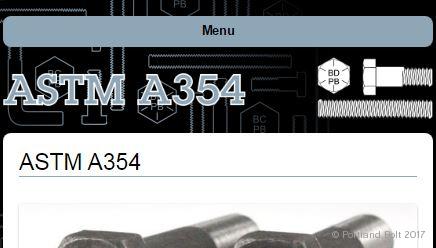 Salesman Mike Monlux and Web Designer Sarah Kemp have teamed up to bring you our newest microsite, www.A354bolts.com!Microsites are auxiliary websites containing specialized information. ASTM A354 is an extremely versatile specification consisting of two strength grades, BC and BD. While many ASTM specifications are restricted to specific applications, A354 is a specification that is intended for general purpose use.
Learn about the two grades within the A354 specification, similar but alternative specifications, corrosion-resistant coatings, and allowable configurations under this specification.
New York, NY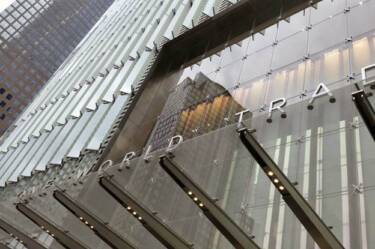 The One World Trade Center project is arguably the most important project Portland Bolt has been involved with in recent years. Although the anchor rods for this project were manufactured in 2013, it was only recently added to theFeatured Projects on our website.
In April and August of 2013, Portland Bolt manufactured a total of 48 pieces of 2" X 130″ F1554 Grade 105 anchor rods for the One World Trade Center in New York City. These rods support the podium that features over 4,000 unitized panels with adjustable glass fins, perforated aluminum back panels, horizontal stainless steel slats, and an integrated LED lighting system.
Additional anchor bolts for the West Portal were shipped twice in 2014. In January of 2016, Portland Bolt manufactured 2″ diameter high strength anchor rods for the transparent glass cable-net wall systems as part of the East Wall Design. This week we will be shipping via next day air 22 high strength rods to 1 WTC to secure a hanging bracket for an upcoming event.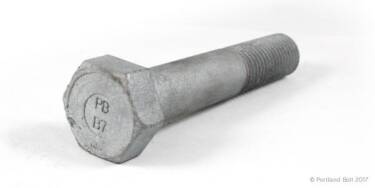 Q: Can ASTM A193 Grade B7 bolts be hot-dip galvanized?
A: Yes they can.
There is a common misconception within the fastener industry that A193 Grade B7 bolts cannot be galvanized. This is simply not the case. B7 bolts and studs, commonly used in high pressure / high temperature applications are galvanized on a regular basis in order to prevent corrosion.
A193 Grade B7 bolts are manufactured from medium carbon, alloy steel and quenched and tempered to develop the high strength which is required by the specification. Some high strength fasteners cannot be galvanized due to the risk of hydrogen embrittlement. Read this FAQ to understand why this fastener can be galvanized even though there are no maximum tensile strength limitations on B7 bolts.