Orbital Stretch Wrap Machine
Portland Bolt's new TAB WRAPPER TORNADO® Orbital Stretch Wrap Machine secures loads of fasteners to wooden pallets with a protective layer of film that provides outstanding stability and protection.
We strive for continuous improvement. Profits are reinvested in systems, personnel, new and improved product lines, and state-of-the-art equipment that allow us to provide quality products, on-time delivery, and outstanding customer service.
20 Years of Dedicated Service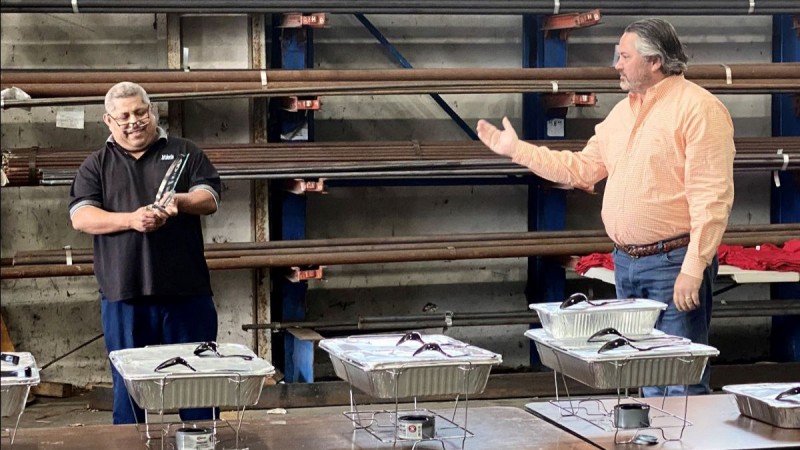 July 5th marked Raul Carrisoza's 20 year anniversary with Portland Bolt. Raul has served as Portland Bolt's Sales Order Facilitator since April of 2016. His job consists of setting up shop cards to ensure orders are processed accurately and on time. Raul's strong math skills, drawing interpretation, and thorough knowledge of labor operations and outside services allow him to excel in this critical role. His prior position involved working in the packaging department. Fourteen of Portland Bolt's 54 employees have been with the company for more than 20 years.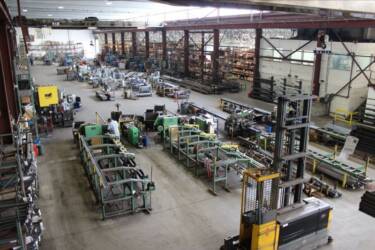 What's the difference?
We have featured this frequently asked question in past newsletters. However, we feel there is such an important distinction between bolt manufacturers and fastener distributors that we chose to feature it again. Learn the differences between a manufacturer and a distributor, the pros and cons between purchasing from one versus the other, and the benefits of working directly with the company that is manufacturing the bolts for your project.
Learn about manufacturers versus distributors →
View other frequently asked questions →
Video Feature from 2002
We dipped into the archives to bring you this unique project completed in 2002. Mike Monlux shares details about the tie rod assemblies used in the expansion of the Oregon Convention Center in Portland, Oregon. The video was produced in 2011.