Why is the steel on my mill test report a different specification than the bolts I ordered?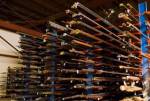 Steel is produced by rolling mills to specifications that cover steel shapes, plates, and bars.  Portland Bolt uses steel round bar to manufacture bolts to specifications that cover threaded fasteners.
General steel specifications, such as ASTM A36 and A572 or AISI 1045 and 4140 are manufactured to specific chemical and (sometimes) mechanical requirements.  Heat analysis is used to determine the chemical composition while the mechanical properties are evaluated by tension testing.
Portland Bolt purchases steel round bar from rolling mills to specific chemistry and mechanical values in order to manufacture threaded fasteners.  A heat number and lot number is recorded and provided by the steel mill along with mill test reports to ensure the steel is traceable and meets the requirements of the order.
A certain strength and chemistry of steel round bar will be selected depending on the specification and grade of fastener that Portland Bolt is manufacturing.  Once production of the fastener is complete, a certification document will be compiled which includes the mill test reports of the steel in order to prove the fastener meets the necessary requirements.  For example, when low carbon steel round bar is converted into a fastener by cutting, threading, bending, and/or heading, it is now certified under a fastener specification such as F1554 Grade 36 instead of the steel specification A36.
Specifications for threaded fasteners are different than steel specifications because the bolt specs have to cover details such as suitable nuts, thread geometry, bolt dimensions, test methods, product marking, and supplementary requirements.
Written