Does Portland Bolt have any distributors on the east coast?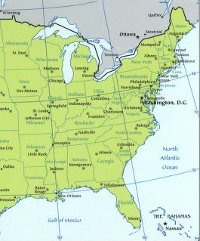 Many manufacturers sell through distributors, who then stock those manufactured goods and sell to the end users of the product. Portland Bolt is a manufacturer, but does not work through these distribution channels. We primarily sell directly to contractors, steel fabricators, and other construction-related end users of the bolts that we manufacture.
Due to the time-sensitive nature of the construction industry and the vast array of complex bolt specifications that are commonly used, we feel that it is in the best interests of Portland Bolt and our customers to essentially eliminate the middle men. This direct line of communication ensures that nothing is lost in translation, and bolts are delivered on schedule and correctly.
All of the bolts we manufacture are shipped directly from our single location in Portland, Oregon, USA. As you can see from our interactive map showing recent shipment destinations, we have proven that there are no geographical restrictions when it comes to Portland Bolt providing anchor bolts and construction fasteners.
Written ,