Does Portland Bolt provide submittal drawings?
Yes we do. Our quoting program is designed to automatically send drawings with all items we quote. We can also create any other drawings you may need.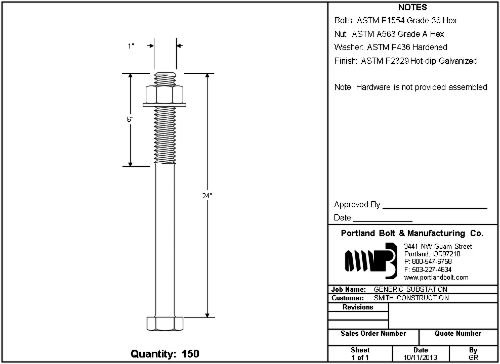 Drawings minimize the possibility of both verbal miscommunication and written misinterpretation. Our drawings will define exactly what we are planning to supply and give you the ability to make any adjustments prior to manufacturing. These drawings can also be passed on to the engineer of record for approval if needed.
Our goal is to take care of all of your bolt needs from submittal drawings to on time delivery, so get a quote today.
Written ,