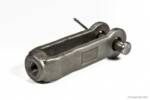 Can I weld to a clevis?
Technically you should not weld to a clevis which is made of C1035 steel and has a carbon content of approximately 0.35%, too high to be normally considered a weldable material. If the engineer has required welding to the clevis, then a special welding procedure should be followed that is outlined in AWS D1.1 or... Read more
What grades of nuts are weldable?
There are many grades of nuts available in the marketplace, from your "run of the mill" nuts like you'd find at a hardware store, to specialized high strength structural nuts. These nuts are made from different materials and get their strength in different ways. Low strength nuts are made from a variety of materials and... Read more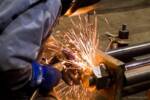 When is it acceptable to weld to bolts, and when it is prohibited?
Many grades of bolt gain their strength though a heat treating process, and the addition of heat during welding can adversely alter those strength properties. However, some lower strength grades are easily weldable when manufactured from weldable steel. In general, steel items which have been heat treated for strength should generally not be welded since... Read more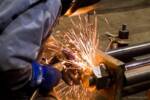 Can welding be performed on high strength anchor bolts and fasteners?
The short answer is that in most cases, welding high strength bolts is not allowed. In the fastener industry, the term "high strength" typically refers to any medium carbon or alloy steel which undergoes a heat-treating process to develop the strength properties necessary to meet the requirements of a given specification. These ASTM specifications include... Read more