Salesman Nate Erde-Wollheim and Web Designer Sarah Kemp have teamed up to bring you www.splitringconnectors.com which provides in-depth, technical information about split ring timber connectors, a device used in heavy timber construction to provide greater load capacity than bolts alone. This site joins our long list of specialty websites that simplify the technical aspects of bolt specifications and educate our customers about various fastening products.
Portland Bolt is the premier provider of split rings and the closely related shear plate timber connectors. Nate is an expert on both products and will be happy to answer technical questions, provide price quotes, or process orders for these timber connectors and their installation tools.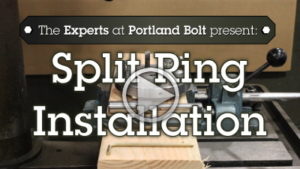 East Coast Projects
On the surface, it may seem counterintuitive that a bolt company out west in Portland, Oregon could participate in projects on the East Coast. However, our strong relationships, outstanding reputation, and ability to ship product quickly allow us to provide product on numerous projects  in the eastern part of the United States. Of the 37 orders we average shipping each day, almost 6 of them are destined for the eastern time zone! And we're not talking about small orders of stock structural bolts. Most of the orders we ship to the East Coast consist of large, nonstandard anchor bolts and construction fasteners for a variety of construction projects. Below you will find a small sampling of some of our latest projects.

Sterling, VA
When an emergency arose on a light rail project in Virginia, Portland Bolt manufactured 48 custom anchor bolts on our swing shift and shipped them via next day air to keep the project on schedule. learn more →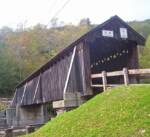 Roscoe, NY
Portland Bolt's fasteners are used to restore covered wooden bridges throughout the United States. Our facility is ideal for providing the wide array of domestically manufactured, hot-dip galvanized bolts and accessory hardware needed to rehabilitate these majestic structures. learn more →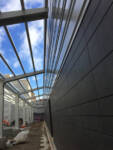 Springfield, MA
Earlier this year, Portland Bolt provided over 5,000 pounds of galvanized F1554 Grade 36 anchor rods for the 83 million dollar renovation of a train and bus station that was originally built in 1926.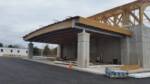 East Windsor, NJ
Portland Bolt provided bolts and shear plates for the construction of a new salt storage facility used for housing 5,400 tons of salt and maintenance vehicles. learn more →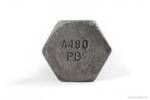 Are 1/2″ diameter A490 heavy hex structural bolts readily available in the marketplace?
ASTM F3125 Grade A490 heavy hex structural bolts are mass produced and readily available in the marketplace. However, the smallest diameter covered by this specification is 1/2″, and this diameter is not used frequently enough to justify the mass-producers setting up and running tens of thousands of bolts at one time. Jim Truong suggests a couple of different options when 1/2″ diameter A490 bolts are specified.
Jim's recommendations →