Disneyland Park, Anaheim, California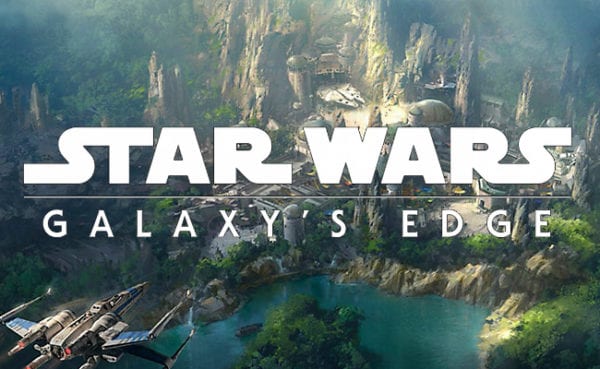 A long time ago, in a galaxy far, far away, Portland Bolt was called upon by The Resistance for a secret mission on the planet Batuu. The mission was to help create a new addition at the happiest place on earth. Star Wars: Galaxy's Edge is set to open at Disneyland Park on June 24, 2019.
Portland Bolt has manufactured anchor bolts and construction fasteners for Disney projects in the past, including Grizzly River Run in Disney's California Adventure. However, Galaxy's Edge is the most extensive and challenging amusement park projects we have worked on.
The project required 37 separate releases with exact on-time delivery dates that were critical for the construction schedule. Because the site at Disneyland was top secret, Portland Bolt was required to contract with special freight carriers to ensure clearance for delivery at the job site.
Learn more about the 98,000 pounds of anchor bolts we manufactured for this iconic project!
We are currently looking to hire an inside salesperson to join our team of 10!
Do you think you have what it takes to excel as a salesperson with one of the leading fastener manufacturers in the United States?  If so, we want to hear from you! This sales position also requires cost estimating and account management. To learn more about this entry-level position and to receive consideration, please follow the submission instructions on the Careers Page of our website.
Sales office live video feed →
How does Portland Bolt ensure orders ship on time?
We pride ourselves on our quick turnaround times and on-time deliveries. Companies will often promise to hit a certain delivery date yet miss the mark. When it comes to tight deadlines, Portland Bolt understands that missing a concrete pour or failing to hit a deadline can cost your company thousands of dollars.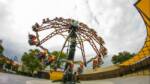 In addition to the Galaxy's Edge project that we featured in this newsletter, we have provided bolts for many other rides and roller coasters at theme parks throughout the world.
One recent project involved the manufacture of anchor bolts for the Supergirl Sky Flyer at Six Flags Theme Park in St. Louis, Missouri.
Another 2019 theme park project required the manufacture of A325 Type 3 structural bolts made from weathering steel. These bolts were shipped to the Universal Beijing Resort.