Nico Lang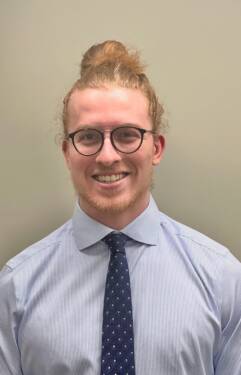 vCard

Sales Representative
844.323.0436
503.323.0436
Ext.286
Nico began working at Portland Bolt in January of 2023 after working in the recycling industry. Post-graduation from Lewis and Clark in 2022, Nico traveled back home to Palo Alto, California for a few months before moving to Washington to enjoy the outdoors. In his free time Nico enjoys lifting weights, training Muay Thai, and pottery.
Education: Lewis & Clark College – Portland, Oregon

BS – Physics, Minor in Art

Hobbies: Pottery, Reading.
Sports: Skiing, Snowboarding, Windsurfing and Muay Thai.
Movies: Dune, The Lord of The Rings.
Favorite Comics: Sandman, The Long Halloween, Sin City.