Marcus Hammond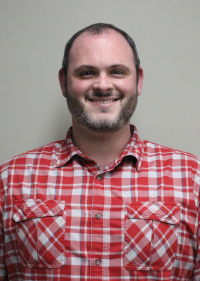 Operations Manager
503.323.0432
Marcus Hammond joined the Portland Bolt team in July of 2019. Prior to that, he worked for a local manufacturer of ergonomic office and medical furniture for about 14 years.
Outside of work, Marcus stays busy raising his son and daughter with his wife, Hannah, in Newberg, OR. They enjoy going on adventures and exploring our wonderful state. Marcus is an avid outdoors lover and looks forward to his annual hunting trip and fishing whenever he can find the time.
Hometown: Born in Tucson, Arizona but spent most his life in the Pacific Northwest
TV/Movies: Band of Brothers, The Office
Music: As a bass player, Marcus is drawn to the low end. Some of his biggest influences are Michael Balzary, Victor Wooten, and Jaco Pastorius.
Sports: Football mainly, but he also enjoys watching the World's Strongest Man competitions.
Hobbies: Live music and comedy.