2012 Year in Review
Where did Portland Bolt ship in 2012?
Happy New Year from all of us at Portland Bolt!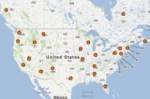 We would like to take this opportunity to thank those customers that partnered with us last year, and we look forward to the new relationships we will create with prospective customers this coming year. In 2012, our global reach continued to expand as we shipped 5.8 million pounds of anchor bolts and construction fasteners to all 50 states, 8 of the 10 Canadian provinces, and 31 different countries including:
| | |
| --- | --- |
| Qatar | Thailand |
| UAE | South Korea |
| Afghanistan | Japan |
| New Zealand | Guam |
| Mariana Islands | Marshall Islands |
| Greenland | Mexico |
| Bahamas | Dominican Republic |
| Puerto Rico | Belize |
| Honduras | Spain |
| El Salvador | Costa Rica |
| Panama | Columbia |
| Ecuador | Venezuela |
| Trinidad & Tobago | Chile |
| Belgium | Denmark |
| United Kingdom | Canada |
| United States |   |
A small sampling of some of the interesting construction projects we supplied bolts and fasteners on in 2012 included:
Giza North Power Project – Cairo Egypt
Susie's Pedestrian Bridge in Riverside Park – Milwaukee, Wisconsin
Boise Airport Canopies – Boise, Idaho
SANDAG Trolley Blue Line Crossover – San Diego, California
Locust Street Substation – Camden, New Jersey
Visit the Project Resume section of our website to learn about more projects Portland Bolt has been involved with.
Our interactive Shipment Destination Map shows the exact number of orders we shipped, precise shipment destinations, and total weight shipped yesterday, last week, last month, or for all of 2012, 2011, and 2010. This map clearly demonstrates, whether you're just down the street, several time zones away, in another country, or somewhere in-between, you're in a prime location for Portland Bolt to meet your construction fastener needs. Is your city or country on the map? If not, we're here to help you change that!
Educational Website Covering Tie Rod Assemblies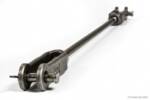 Our newest website, www.tierodassemblies.com is an educational website covering the configurations and components of tie rod assemblies. Tie rods are steel rods that join and reinforce parts of a structure. This website also contains frequently asked questions about tie rods, discusses various applications, and contains a Tie Rod Calculator that will determine rod lengths based on pin to pin dimensions.
Created by our resident tie rod expert Steven Wallenstein, and designed by our web guru Sarah Kemp, this microsite is geared towards contractors, fabricators, engineers, architects, and fastener distributors who are seeking technical information about tie rod assemblies.
Portland Bolt manufactures black, galvanized, and stainless steel tie rods in imperial diameters from 1/2″ – 5″. Do you have questions about tie rod assemblies, require a quote, or need to procure tie rods for your next project? If so, contact Steven.
Fort Sherman, Colon, Panama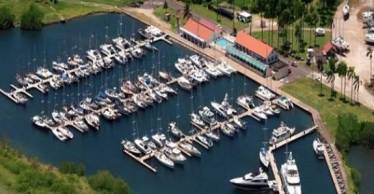 With our in-house galvanizing and our extremely efficient roll-threading capabilities, Portland Bolt is an excellent option for projects in the marine industry. A recent project all the way over in Panama showed just how proficient we can be on marine projects, regardless of the project location. Read more.