Celebrating 100 Years!
In 2012, Portland Bolt and Manufacturing Company will celebrate its 100th anniversary.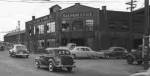 From its humble beginning in a 6,000 square foot livery stable in 1912, Portland Bolt has grown to become one of the leading anchor bolt and nonstandard construction fastener manufacturers in North America.
By the mid-1920s Portland Bolt had moved to a larger manufacturing facility on Northwest 14th and Lovejoy Street in Portland and had added a hot-dip galvanizing line. Portland Bolt operated out of this facility until 1974, when the Llewellyn family sold the business to Melvin Peters and Morris Galen. Their intention was to fulfill the company's obligations and then liquidate the assets.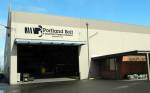 While operating the facility, they realized that the company had more potential as a viable entity than liquidation offered. They sold off the galvanizing line and moved the facility to Northwest 12th and Johnson Street.
In 1988, the company was purchased by David Ederer and Brian Sonnenberg, then President, and in 1992 was moved to its current 85,000 square foot facility at Northwest 35th and Guam Street. A hot-dip galvanizing line specifically designed for threaded fasteners was added in 1994, bringing the company's focus as a bolt manufacturer and hot-dip galvanizer full circle.
2011 Year in Review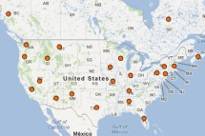 Where did Portland Bolt ship in 2011?
Happy New Year from all of us at Portland Bolt!
In 2011, our global reach continued to expand as we shipped 6.2 million pounds of anchor bolts and construction fasteners to all 50 states, 9 of the 10 Canadian provinces, and 32 different countries including Australia, Guam, South Korea, China, Singapore, Saipan, India, Tajikistan, Dubai, Qatar, Yemen, Saudi Arabia, Iraq, Azerbaijan, Egypt, South Africa, Italy, Slovenia, Germany, Belgium, Spain, Brazil, Venezuela, Panama, Mexico, Jamaica, Puerto Rico, Dominican Republic, Turks & Caicos, Bahamas, Canada, and the United States.
Take a look at our interactive map, where you can see the exact number of orders we shipped, precise shipment destinations, and total weight shipped yesterday, last week, last month, or for all of 2010 and 2011. As this map clearly demonstrates, whether you're just down the street, several time zones away, in another country, or somewhere in-between, you're in a prime location for Portland Bolt to meet your construction fastener needs.
Is your city or country on the map? If not, we're here to help you change that!
Washington, D

This major design/build project consists of 3 new bridge spans being built inside the footprint of the two existing spans over the Anacostia River in Washington, DC. The southern span will be a "local street that happens to cross a river," connecting Near Southeast directly with Anacostia.  It will have wide pedestrian/bicycling paths on both edges, rails for the new city streetcars, and will allow local traffic to cross the river without needing to mix with freeway traffic.
Portland Bolt provided multiple diameters of galvanized F1554 grade 105 threaded rods that we shipped in one week. We followed up with a second shipment of galvanized anchor bolts that were used to support the OCS (overhead contact system) poles that carry the electricity for the street cars that will cross the river via the new bridge span. Learn more.