Portland Bolt FAQs
Does Portland Bolt make body bound bolts?
Portland Bolt cannot manufacture a body bound type bolt. An example of a body bound or tight-fitting bolt is one in which precision is required in order to hold together parts of machinery or similar applications to prevent the slightest change of position of one part on another. This type of bolt must be supplied... Read more
What are the business hours at Portland Bolt?
Portland Bolt is open from 6:00 AM to 5:00 PM Pacific Time, Monday through Friday. To be able to accommodate the needs of our customers across the country, we stagger the work day between our salespeople. Below is a map showing the various destination concentrations Portland Bolt shipped to in 2013. Our Interactive Shipment Destination... Read more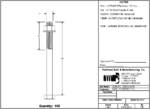 Does Portland Bolt provide submittal drawings?
Yes we do. Our quoting program is designed to automatically send drawings with all items we quote. We can also create any other drawings you may need. Drawings minimize the possibility of both verbal miscommunication and written misinterpretation. Our drawings will define exactly what we are planning to supply and give you the ability to... Read more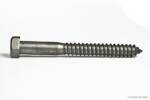 Are gimlet points (threaded points) required on large diameter lag screws?
A lag screw, also referred to as a lag bolt, is a heavy wood screw with a spiral thread and a hex or square head used for driving it into wood. Large diameter lag screws typically do not require gimlet points because of the need for a pilot hole to lower the torque required to... Read more
What should I do if a shipping company damages or loses my order and whose responsibility is it to file a claim against the carrier?
Let's begin by addressing responsibility for filing a claim. When Portland Bolt ships product collect on a carrier of our customer's choosing, ownership of the material changes hands the moment the carrier leaves our loading dock. Therefore, if a shipment is damaged or lost, it is our customer's responsibility to file a claim against the... Read more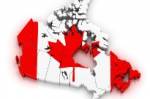 Does Portland Bolt ship to Canada?
Yes! Portland Bolt ships to Canada on a regular basis. Our strengths of product expertise, on-time shipping and familiarity with customs documentation make us an excellent option for Canadian companies.  Please visit our Interactive Destination Map to see a map of the locations in Canada to which we have shipped recently. Our knowledgeable shipping department will... Read more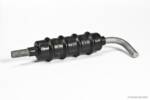 Does Portland Bolt sell metric anchor bolt sleeves?
Portland Bolt does not sell metric anchor sleeves but we do provide them all the time using a soft imperial conversion. We round up to the closest imperial (inch) size to make sure they are large enough to fit on the bolt. If the fit is too big, we recommend taping the neck of the... Read more
What forms of payment does Portland Bolt accept?
Portland Bolt cannot ship an order until it has been paid for in some fashion. If it is an order consisting solely of stock items, it cannot ship without being paid for first. In the case of custom manufactured parts, Portland Bolt cannot begin production without first receiving payment. If your company is planning on... Read more
Can I buy small quantities from Portland Bolt?
Yes, you can. Although Portland Bolt is a manufacturer, we are not the type of company that sets up and runs tens of thousands of common, standard-sized bolts. We can, and often do, set up to make just a handful of custom construction fasteners if that is what is required. We should clarify that this... Read more
Does Portland Bolt sell clevises and turnbuckles?
Portland Bolt supplies tie-rod assemblies with clevises and turnbuckles on a regular basis. However, in most instances, we do not provide the clevises and turnbuckles unless we are manufacturing the rods. There are a couple of key reasons for this. Probably the most important reason is that when we provide all the components of the... Read more