Newest FAQs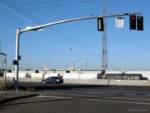 My plans specify A36M55. Is that a bolt grade?
A36M55 is an outdated call out for anchor bolts primarily used by the light pole and traffic signal industries. It was used to specify ASTM A36 steel (36 ksi yield strength) that had been chemically modified to develop a minimum 55 ksi yield strength. In 1994 the F1554 specification was introduced, and F1554 Grade 55... Read more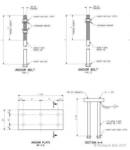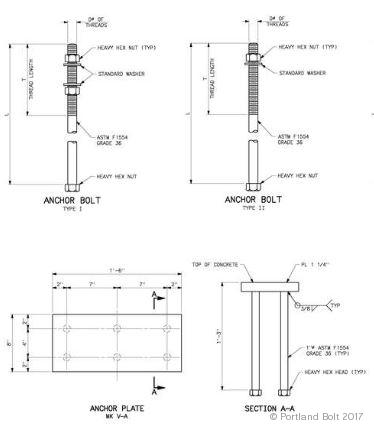 Why does Portland Bolt need me to provide a take-off for a specific project?
A take-off is a list of all the materials required to build a project based on the supplied plans. For example, if you had plans for building a dock, the plans might show a typical section of dock and you would use that to extrapolate how many board feet of timber and how many bolts... Read more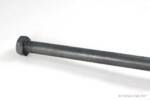 What is a Bolt Blank?
From time to time our friendly estimators may mention that we are going to make your order using bolt blanks.  But what is a bolt blank? In order to help facilitate small runs of custom bolts and rush orders, Portland Bolt stocks bolt blanks. Bolt blanks are headed bolts that have not been threaded yet.... Read more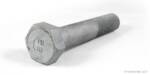 According to the information you give in your site, ASTM A193 Grade B7 can be galvanized. However, this material does not have a maximum tensile strength. Thus, it is possible to have ASTM A193 Grade B7 bolts with a tensile strength higher than 150 ksi and in this case, bolts should not be galvanized. What is your experience about this matter and how high can the tensile strength be in a current production?
The concern with galvanizing any high strength steel is the risk of hydrogen embrittlement. There is plenty of research on galvanizing high strength steels, but conclusions vary on the strength at which hydrogen embrittlement will likely occur when the parts are galvanized. Some research identifies 150 ksi tensile strength as a threshold, but other research... Read more
What is the turn of the nut method, and does it apply to anchor bolts?
The turn of the nut method is a very popular and reasonably reliable method for tensioning (F3125) A325 and A490 structural bolts without the need for expensive torque wrenches or tension measuring devices. It is a simple guide that tells the user to rotate the nut a specified amount depending on the bolt length and... Read more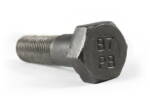 Can A563 Grade DH nuts be used with A193 Grade B7 bolts?
The short answer is no. The A193 specification is specifically designed for fasteners being used in high temperature, high pressure situations. In the ASTM specification, it states that the nuts shall conform to the A194 specification and it does not provide an alternate substitute. Though A563-DH and A194-2H are very similar, they are not interchangeable... Read more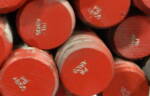 Does the ASTM F1554 specification allow metric sizes?
The ASTM F1554 specification does not prohibit or allow metric diameter F1554 anchor bolts.  It does not address the subject of metric dimensions at all.  So theoretically, if a manufacturer can locate metric steel round bar that meets both the chemical and mechanical requirements of the specification, metric F1554 anchor bolts can be provided.  Since... Read more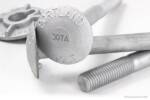 I have to install timber bolts on a steel bearing surface. Am I able to order timber bolts without steel nubs underneath the heads?
Timber bolts, also referred to dome head bolts and as economy bolts in the Pacific Northwest, are designed with two nubs (or sometimes fins) on the underside of the head which bite into wood and prevent the head from spinning in the timber. The nubs under the head require a wood bearing surface to bite... Read more
Does Portland Bolt sell steel round bar?
Portland Bolt is a nonstandard bolt manufacturing company that specializes in manufacturing custom bolts and other nonstandard construction fasteners from steel round bar.  Our extensive inventory of steel round bar is used solely for the purpose of manufacturing fasteners for our customers.  It is our desire to always provide the finished product by using the... Read more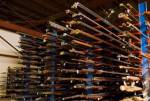 Why is the steel on my mill test report a different specification than the bolts I ordered?
Steel is produced by rolling mills to specifications that cover steel shapes, plates, and bars.  Portland Bolt uses steel round bar to manufacture bolts to specifications that cover threaded fasteners. General steel specifications, such as ASTM A36 and A572 or AISI 1045 and 4140 are manufactured to specific chemical and (sometimes) mechanical requirements.  Heat analysis... Read more