Angela's FAQs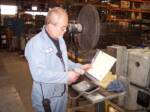 How does Portland Bolt ensure orders ship on time?
We here at Portland Bolt pride ourselves on our quick turnaround times and on-time delivery. Often times a company will say that they can hit a certain date and miss the mark. When it comes to tight deadlines Portland Bolt understands that missing a concrete pour or failing to hit a deadline can cost your... Read more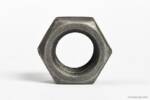 Are A563 Grade A standard hex nuts available larger than 1½" diameter?
No. According to the specification, A563 Grade A hex nuts, sometimes referred to as finished hex nuts, stop at 1-1/2" diameter. A563 Grade A nuts are only available larger than 1-1/2" diameter in a heavy hex pattern. Portland Bolt stocks both import and domestic A563 Grade A standard hex and heavy hex nuts.