Cory Ellingboe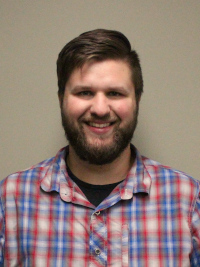 Production Supervisor
503.219.6995
Ext.274
Cory joined Portland Bolt in July of 2020. Cory works to improve safety, quality, and delivery while reducing costs. He also facilitates improvements in the manufacturing facility, working to streamline the procedures and equipment. Outside of work Cory spends time playing disc golf, volleyball, and hiking. When not outdoors, Cory enjoys playing board games, baking bread, and spending time with his wife, Inna.
Education: Bachelor of Science in Mechanical Engineering, Portland State University.
TV/Movies: Arrested Development, Top Gear, V for Vendetta
Music: Five Iron Frenzy, Emery, Panic at the disco, Trampled by Turtles, Ben Howard
Sports: I like watching or playing most anything. GO BEAVS!