ASTM FAQs
What is the difference between A193 Grade B7 and SA193 Grade B7?
A193 is an ASTM (American Society for Testing and Materials) specification, whereas SA193 is from ASME (American Society of Mechanical Engineers). ASME repurposed the ASTM specification and added an "S". The primary difference is the application.  While both specifications are designed for high temperature / high pressure service, SA193 may also be used in nuclear... Read more
Can I order bolts to the ASTM A687 specification?
ASTM A687 was withdrawn in 1999. The specification covered high-strength non-headed steel bolts and studs.  Below are the mechanical properties as well as Charpy Testing requirements: Yield Strength (KSI) Tensile Strength (KSI) Elongation % Reduction of Area % Foot-Lbs (Ave-min) Temperature 105 Min. 150 Max. 15 Min. 45 Min. 15 -20F While it is possible... Read more
Do F1554 anchor bolts come in weathering steel?
No they do not. F1554 is a carbon steel, carbon boron, alloy, or high-strength low-alloy specification. F1554 has 3 strength grades, 36, 55, and 105. These numbers correspond to the minimum yield strength required. If corrosion resistance is required, F1554 anchor bolts can be hot-dip galvanized to the F2329 specification. If weathering steel anchor bolts... Read more

Can I get A325 bolts in stainless steel?
The short answer is, "No, you cannot match the A325 strength with stainless steel." Some grades of strain hardened or quenched and tempered stainless steel fasteners will exceed the A325 strength requirements, but most standard stainless fasteners are not nearly as strong as A325 bolts.  These bolts are very different chemically.  Whereas stainless steels consist... Read more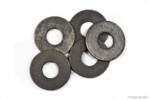 Are you allowed to substitute F436 hard washers when F844 cut washers are called out?
In general substituting one grade of fastener for another is a bad idea, as that substitution can open you up to liability concerns, but does this apply to washers? ASTM F844 covers standard, unhardened steel washers for general use. ASTM F436 covers hardened steel washers used with most high strength bolts and F1554 anchor bolts. F844 is... Read more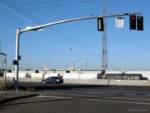 My plans specify A36M55. Is that a bolt grade?
A36M55 is an outdated call out for anchor bolts primarily used by the light pole and traffic signal industries. It was used to specify ASTM A36 steel (36 ksi yield strength) that had been chemically modified to develop a minimum 55 ksi yield strength. In 1994 the F1554 specification was introduced, and F1554 Grade 55... Read more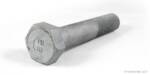 According to the information you give in your site, ASTM A193 Grade B7 can be galvanized. However, this material does not have a maximum tensile strength. Thus, it is possible to have ASTM A193 Grade B7 bolts with a tensile strength higher than 150 ksi and in this case, bolts should not be galvanized. What is your experience about this matter and how high can the tensile strength be in a current production?
The concern with galvanizing any high strength steel is the risk of hydrogen embrittlement. There is plenty of research on galvanizing high strength steels, but conclusions vary on the strength at which hydrogen embrittlement will likely occur when the parts are galvanized. Some research identifies 150 ksi tensile strength as a threshold, but other research... Read more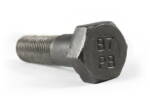 Can A563 Grade DH nuts be used with A193 Grade B7 bolts?
The short answer is no. The A193 specification is specifically designed for fasteners being used in high temperature, high pressure situations. In the ASTM specification, it states that the nuts shall conform to the A194 specification and it does not provide an alternate substitute. Though A563-DH and A194-2H are very similar, they are not interchangeable... Read more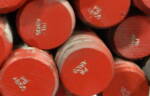 Does the ASTM F1554 specification allow metric sizes?
The ASTM F1554 specification does not prohibit or allow metric diameter F1554 anchor bolts.  It does not address the subject of metric dimensions at all.  So theoretically, if a manufacturer can locate metric steel round bar that meets both the chemical and mechanical requirements of the specification, metric F1554 anchor bolts can be provided.  Since... Read more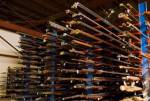 Why is the steel on my mill test report a different specification than the bolts I ordered?
Steel is produced by rolling mills to specifications that cover steel shapes, plates, and bars.  Portland Bolt uses steel round bar to manufacture bolts to specifications that cover threaded fasteners. General steel specifications, such as ASTM A36 and A572 or AISI 1045 and 4140 are manufactured to specific chemical and (sometimes) mechanical requirements.  Heat analysis... Read more